Cristaloterapia y Meditación Trascendental
Cada cierto tiempo es necesario volver al inicio, a donde todo comenzó y limpiarnos de esas cosas que vamos cargando poco a poco. Todas esas pequeñas maletas que nos vamos echando al hombro y que tarde o temprano llegan a ser demasiado pesadas para poder seguir avanzando. Creo que es algo que muy pocos hacemos y que puede llevar muchas implicaciones no solo de estabilidad emocional sino también de salud. El año pasado me hospitalizaron dos veces por estrés y la verdad es que a pesar de que mi carga laboral era bastante fuerte siempre he estado acostumbrado a hacer muchas cosas a la vez y nunca había tenido problema. Ahora me doy cuenta que no era la carga laboral que tenía, sino que estaba conteniendo demasiadas cosas dentro y me estaba costando mucho soltar y seguir adelante. Ese tipo de energía negativa contenida creo que es la más dañina, porque no solo la genera uno, sino se alimenta de la de otras personas y hace que uno se rodee de ese mismo tipo de gente que está pasando situaciones similares. Es como un hoyo negro de negatividad con un centro de gravedad que se traga todo.
Soy un fiel creyente de la energía, tanto positiva como negativa, y mucho del enfoque de la marca, si no es que su principal enfoque, gira en torno a los cristales como catalizadores de energía. Independientemente que crean o no en el poder que estos tienen para sanar o cambiar la energía de una persona, son creaciones de la tierra que indudablemente tienen un elemento que nos atrae y nos hace querer estar cerca o poseer uno. Parte de comenzar a sanar y a liberar esa carga de energía negativa fue trabajar una combinación de cristales como el cuarzo blanco y la meditación trascendental. Que influyeron mucho en el tema de la colección. Para quienes no estén familiarizados con la meditación trascendental, es una técnica de meditación basada en la repetición de mantras que se popularizó en los 50´s y 60´s y se sigue practicando hasta la fecha para regresiones y meditaciones profundas que pueden hacer sanar heridas de años que muchas veces no sabíamos que teníamos o descubrir propósitos que pueden cambiar la perspectiva de las cosas.
El cuarzo combinado con esta meditación puede ayudarnos a potencializar la concentración y abrir nuestro cuerpo espiritual a este proceso. Este cristal acumula energía durante el proceso de meditación y del ambiente que lo rodea y la depura a modo de filtro, convirtiéndola en energía pura y positiva. Aporta equilibrio emocional y espiritual y potencializa nuestra capacidad de auto curación una vez entra en contacto con nuestra aura. Saber qué tipo de piedra es la adecuada para cada momento es más simple de lo que parece, ya que el cuarzo es quien elije a la persona. Cuando una piedra nos llama mucho la atención y por alguna razón queremos tocarla o tenerla es porque esta cuenta con los niveles energéticos en sintonía a lo que nuestro cuerpo necesita. De esa forma podemos saber qué tipo de cuarzo es el que debemos de utilizar según nuestras necesidades personales.
Para aplicar esta terapia a un momento de meditación debemos colocar nuestro cuerpo en una posición horizontal en donde nos sintamos cómodos y estemos seguros que no habrá interrupciones que nos hagan salir del estado de meditación de una forma abrupta. Esto es muy importante para que nuestra terapia sea efectiva ya que el proceso requiere de concentración y calma. Una vez en la posición de meditación debemos de colocar un cuarzo en cada uno de nuestros focos energéticos o chakras: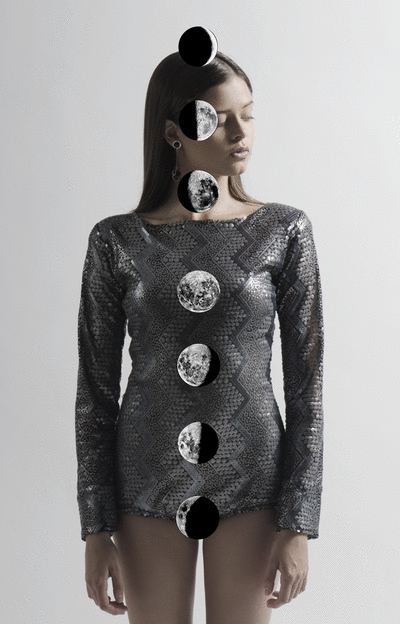 Glándula pineal: en nuestra coronilla o sobre la cabeza
Glándula pituitaria: Sobre la frente o "tercer ojo"
Glándula tiroides: en la garganta
Glándula timo: en el corazón
Plexo Solar: en la boca del estómago
Región suprarrenal: vientre bajo
Región Kundalini: entre las piernas
El controlar y concentrarse en la respiración es parte importante de entrar en el estado meditativo. Esta debe ser constante y regulada, comenzando con tres profundas y continuando con el ritmo calmado en el resto del proceso de concentración. Esto ayuda a canalizar nuestra energía y potencializa los cristales que actúan de forma sutil en nuestro campo energético, armonizan nuestro centro y regulan nuestro sistema nervioso central. Al balancear las emociones y serenar la mente logramos abrir nuestro cuerpo espiritual a la realidad y ver las cosas con mayor claridad.
Para iniciar los ejercicios de meditación pueden ingresar a este link en donde hay meditaciones guiadas para poder comenzar a adentrarse en este proceso y luego poder hacerlos solos: https://www.youtube.com/watch?v=0mkPtoej6AU
Edgar
-----------------------------------------
From time to time it is necessary return to our center, where it all began and cleanse us from those things that harms us. That entire luggage that we put in our shoulders and that eventually becomes too heavy to let us move forward. I think it's something that very few people do and that can take many implications not only in terms of stability but also to our emotional health.Last year I was hospitalized twice due to stress and the truth is that even though my workload was quite strong I have always been accustomed to do many things at once and had never had a problem with it. Now I realize that was not the workload that I had, but I was holding too much negative things in and I was having a hard time letting go of this problems and moving on. That kind of negative energy contained I believe is the most harmful, because is not only what we generate ourselves, but makes you surround yourself with the same kind of energy from other people who are going through similar situations. It's like a black hole of negativity with a big gravity center that swallows everything.
I´m a firm believer of energy, both positive and negative, and much of the focus of the brand, if not its main focus revolves around the crystals as catalysts of energy. Regardless if you believe in them or not, they have the power to heal or change the energy of a person, this creations of the earth undoubtedly have an element that attracts us and makes us want to be near one or own one.Part of starting my healing process and releasing that load of negative energy, was working with a combination of quartz crystals and transcendental meditation. This process was a great influence of the inspiration theme for this collection. For those unfamiliar with Transcendental Meditation is a meditation technique based on the repetition of mantras that became popular in the 50's and 60's is still practiced to date for regressions and deep meditation that can heal wounds of years that often we don´t know we had or discover purposes that can change the perspective of things.
The combination of quartz with this meditation technique can help potentiate the concentration and open our spiritual body to this process. This type of crystal accumulates energy during meditation and its environment and acts as a filter, making it pure and positive energy. It brings emotional and spiritual balance and potentiates our ability of self healing once in contact with our aura. Knowing what type of stone is right for every need is simpler than it seems, since the stone is the one that chooses the person. When a stone draws our attention and for some reason we want to touch it or have it, is because it has the energy levels in tune to what our body needs. That way we can know what kind of quartz we will use depending on our personal needs.
To apply this crystal therapy to our meditation routine we lay down in a horizontal position where we feel comfortable and where we can make sure that there will be no interruptions to make us leave the state of meditation abruptly. This is very important for our therapy to be effective because the process requires concentration and calmness. Once we´re in the position of meditation we should place quartz in each of our energy points or chakras:
• Pineal gland: above our head
• Pituitary gland: On the forehead or "third eye"
• Thyroid gland: in our throat
• thymus gland: in the heart
• Solar Plexus: in the stomach
• Adrenal Region: underbelly
• Kundalini Region: between the legs
The control and concentration on breathing is an important part entering the meditative state. It must be constant and regulated, starting with three deep inhale/exhale breathings and continuing the pace calm in the rest of the concentration process. This helps channel our energy and potentiates the crystals acting subtly in our energy field, they harmonize our center and regulate our central nervous system. This helps balance the emotions and calm the mind so we can open our spiritual body to reality and see things more clearly.
To start the meditation exercises you can enter this link where there are guided meditations to begin to learning how this process and then to do it by yourself: https://www.youtube.com/watch?v=0mkPtoej6AU
Edgar